AED (or Defib)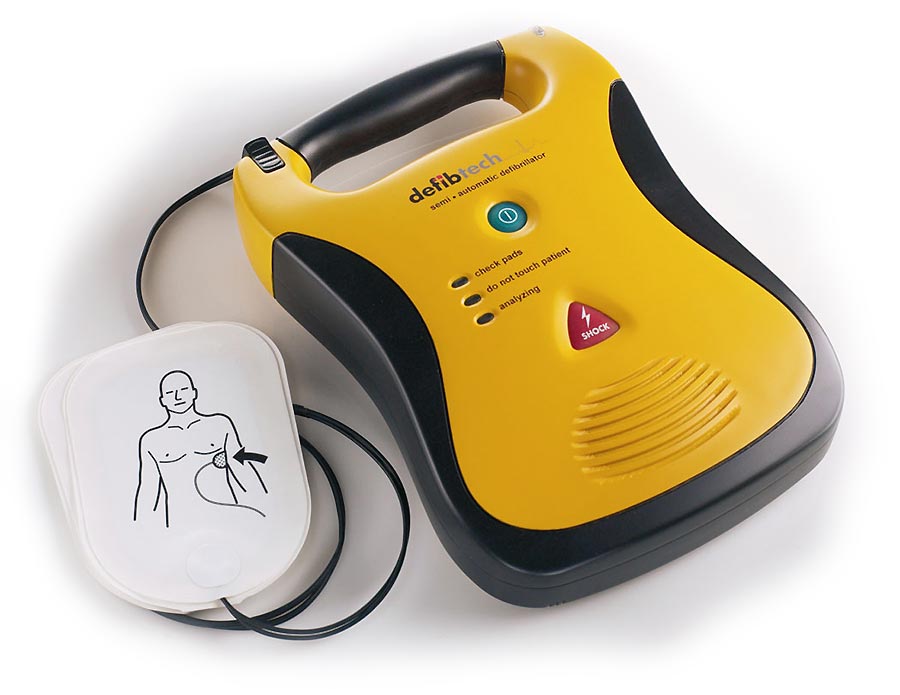 A very important bit of equipment that was introduced to our community is the AED, or Automatic External Defibrillator. This life saving piece of kit is located on the exterior wall of the Community Centre and is available 24 / 7 / 365 for certain types of medical emergencies.
It is stored in a locked cabinet (unfortunately, to stop easy theft of the device), but the cabinet can be opened with a 4 digit code which is located on the underside of the cabinet. There are also 4 mobile phone numbers listed on the front of the cabinet which can be called in an emergency to also obtain the code. All committee members have it and will supply code at a moments notice, plus many others in the community have the code too.
The code is:
C4582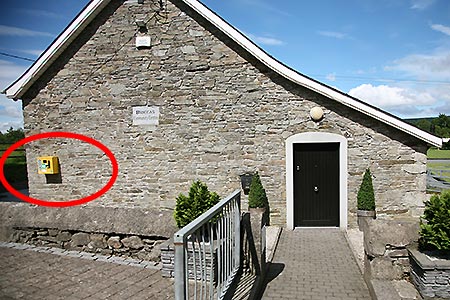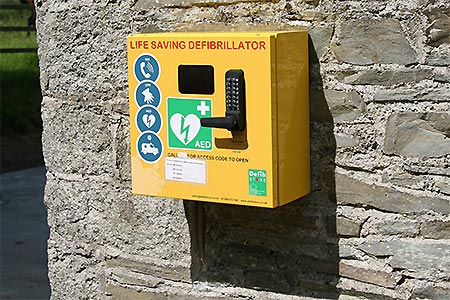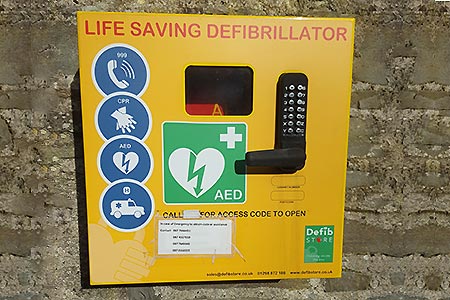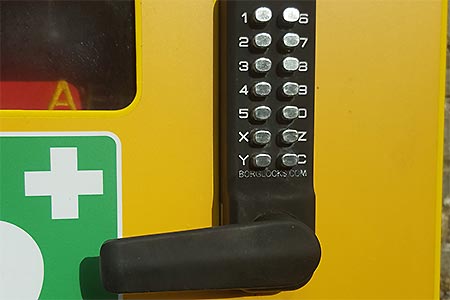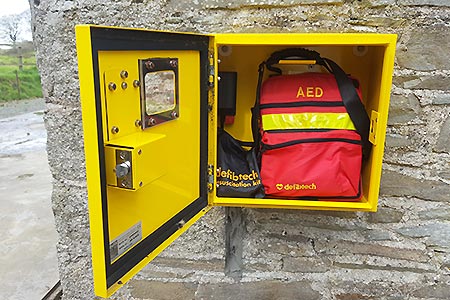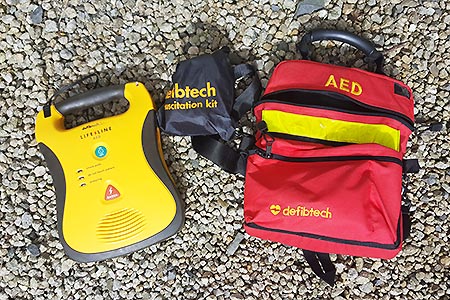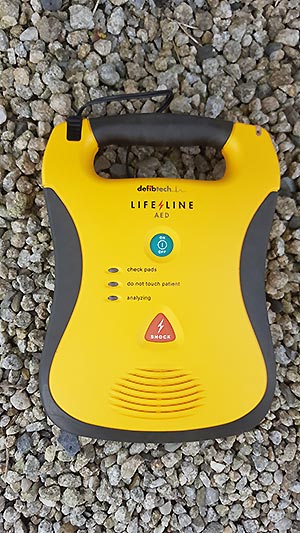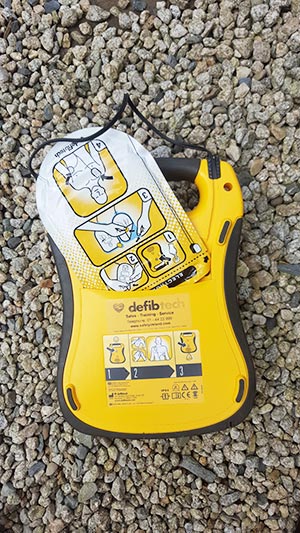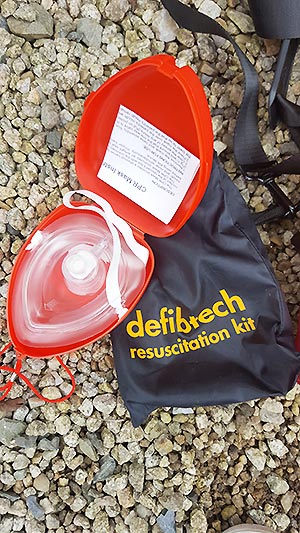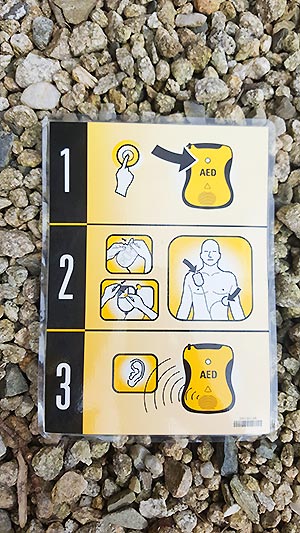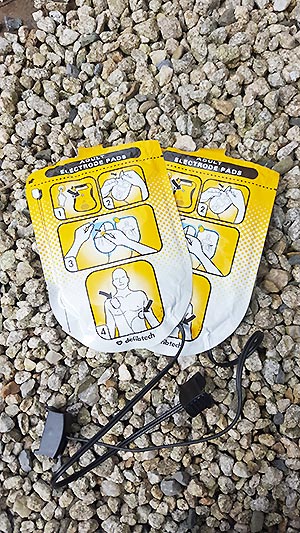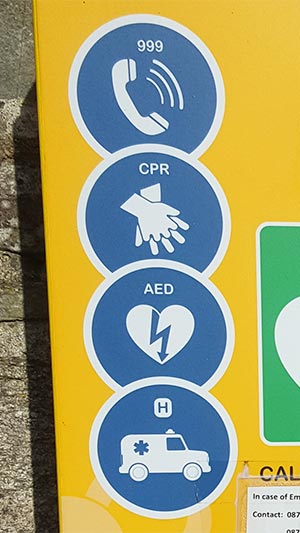 AED Training Courses
We have held training courses for these devices in the Community Centre in the past (click here to see news blog post about it).
If you are interested in attending one of these classes in the future, please express your interest by emailing the committee: