Mobile Library in Brittas
Did you know that SDCC's (South Dublin County Council) Mobile Libraries visits Brittas regularly?
Every Tuesday at 3pm, this fabulous FREE service comes to Brittas and offers a full library service. It is a great facility and something we should all support in any way we can. Recently (started May 2018) there has been a few 'Story Time' additions to the Mobile Library visit. To get an idea for what it is, have a look at our News Blog entry for one of them by clicking HERE.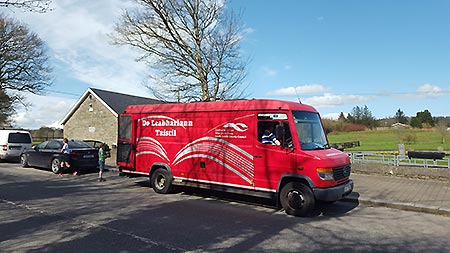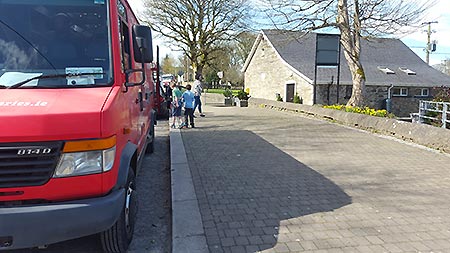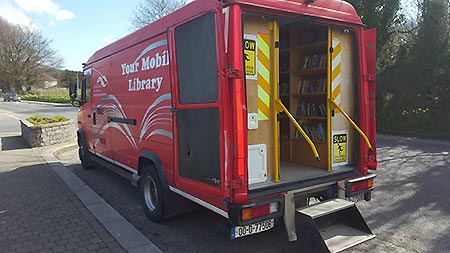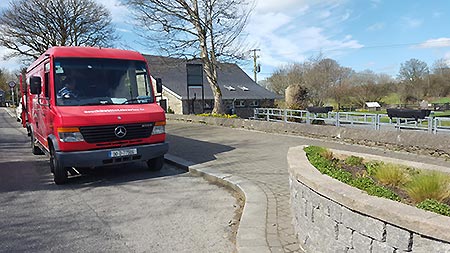 Why not take out some new books to read - there are both adults and children's books available. You can even order books on-line and collect them at the mobile library. Also, If you have any books out from other local county libraries such as 'Blessington Library' or 'Tallaght Library' you can return them to this mobile library instead. This is a great option to have as it may save you a lot of time by not having to travel as far!
And it's not just books - DVD movies, Music CDs, Video games (Playstation, XBox, Nintendo, etc), and more. So there really is something for everyone!
Every Tuesday at 15:00hrs
This service has been posted on our Facebook page so you may have read about it already, but please spread the word as unfortunately this service is under threat! The number of people who use this service is extremely low, and unless the numbers increase, this service may come to an end for our area. That would be a real shame!
---
Dates and times that the mobile library will be coming to Brittas in 2019:
Every Tuesday, from 15:00 hrs to 15.30hrs
SDCC are continiously revising their mobile library services / website - the links below are working as of Oct 2019 but this could change:
- SDCC Mobile Library 'Timetable'
( Last updated: 15th October 2019 )
---
Click image below to see times on South Dublin Libraries website