Brittas News Blog
---
At Community Centre
|
Jun 2018
It's that time of year again!!!!!
Yes it's time for our annual Brittas Midsummer BBQ event which will take place on 15th June 2018 starting from 8pm in the Community Centre. This event is always a really enjoyable social night and one everyone who's been to it before, really looks forward to. There'll be BBQ food, drinks bar, raffles, music on the night by 'Catalpa' (brilliantand always loads of chat and laughter. The community centre marquee will be up as usual and BBQ cooking stations on the go. We'll have the tables and chairs out as well to allow people sit out, relax and chat to friends and neighbours.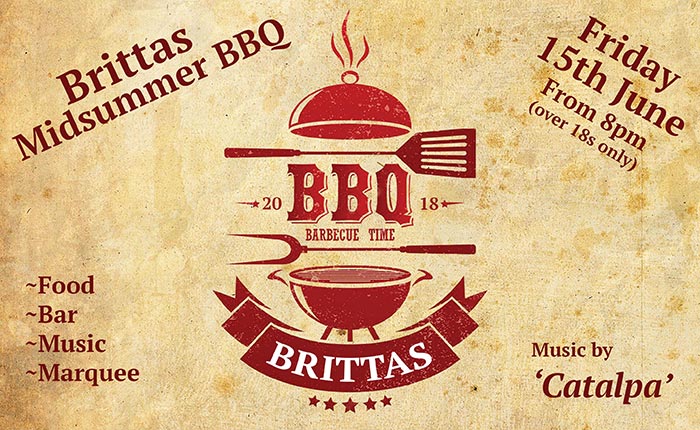 Please come along and support your community on the night. It is a fund-raising night so we need your help to make it another success. Tickets are € 10 each and are available from committee members, or you can pay at the door on the night. Ticket includes: admission, BBQ food, music and lots of enjoyment.
We look forward to hopefully seeing you there.
Thank you.