Brittas News Blog
---
In Community Centre
|
Dec 2017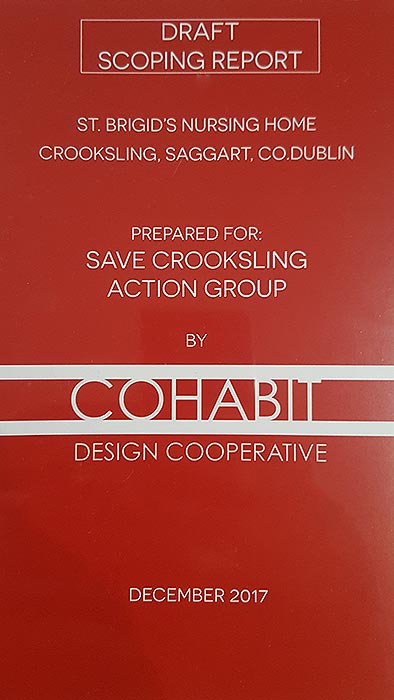 Planning for a 400 bed Public Nursing Home at St. Brigid's, Crooksling!
There was a public meeting held in the Community Centre at 3pm on Saturday 2nd December 2017. It was organised by the Save Crooksling Action Group and there was a presentation made by COHABIT Design Cooperative detailing their 'Draft Scoping Report' and their vision and plans of what St. Brigid's could be in the future.
It was a very impressive presentation and the quality, detailed work that went into creating the report was obvious. The site at St. Brigid's is an amazing facility and a real asset to Brittas. The vision of what it could become if the right decisions are made by forward thinking people is very exciting. Let's hope the ongoing hard work by the Save Crooksling Action Group gets some returns in the future. We all need to support the cause in any way we can.
There was a great turnout from our community, plus Minister Katherine Zappone and various Councillors. Thank you to all who attended.
---