Brittas News Blog
---
In Lisheen Springs Golf Club
|
Dec 2017
|
Santa arrived in style to Brittas on 17th December!
Wow. What an event!!!! There was a huge turnout for this one. Santa arrived around 5pm, in his illuminated sleigh and ringing his bell, to the cheer of all the children present. It was a magical moment and the start of a very enjoyable evening. It all took place in the wonderful Lisheen Springs Golf Club which was wonderfully decorated with a Christmas theme. This was a free community event and there were plenty of treats and refreshments for all to enjoy.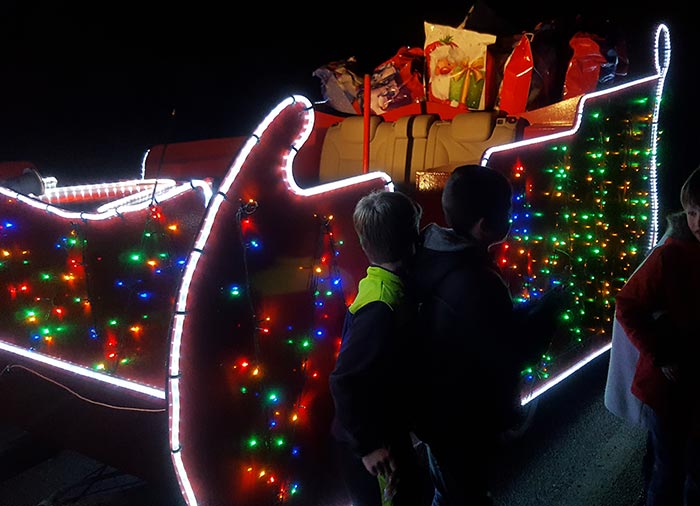 We had over 160 children receive presents from Santa in his purpose built grotto. With so many children waiting to visit Santa, it took a while for everyone to see him, but we hope it was worth the wait for those towards the end of the queue. Santa was brilliant to the end and the whole evening was so enjoyable.
Thanks to all who helped make this event happen. It was organised by the committee and the preparations started weeks before the event. There were also many others who helped on the day, so thank you to them too.
Finally, we must say a big thank you to Lisheen Springs Golf Club for hosting us on the evening. All the staff and management were so helpful and always facilitate us in any way they can. It's a fabulous club and on behalf of the community and committee, we thank them again for allowing us to use their clubhouse for this and other events.
---